Table of Contents
Visited POIs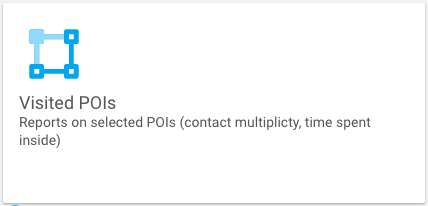 Using the query, you can determine how many times a particular vehicle has touched the POI or POIs being inspected during the investigated period.
Creating the query
When creating the query, having named the profile and defined the investigated period, the range of the inspected devices, vehicles or persons has to be specified, then the main aspect of the query, the monitored POI or POIs have to be selected, then the query can either be run or saved.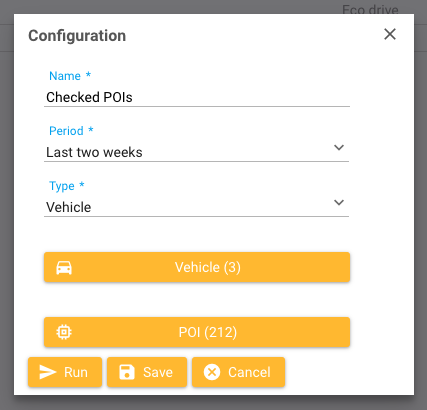 The result
The result is accessible in the Special reports section of the Document store, it is available for download in .csv format, or or can be displayed on the interface according to the user's needs.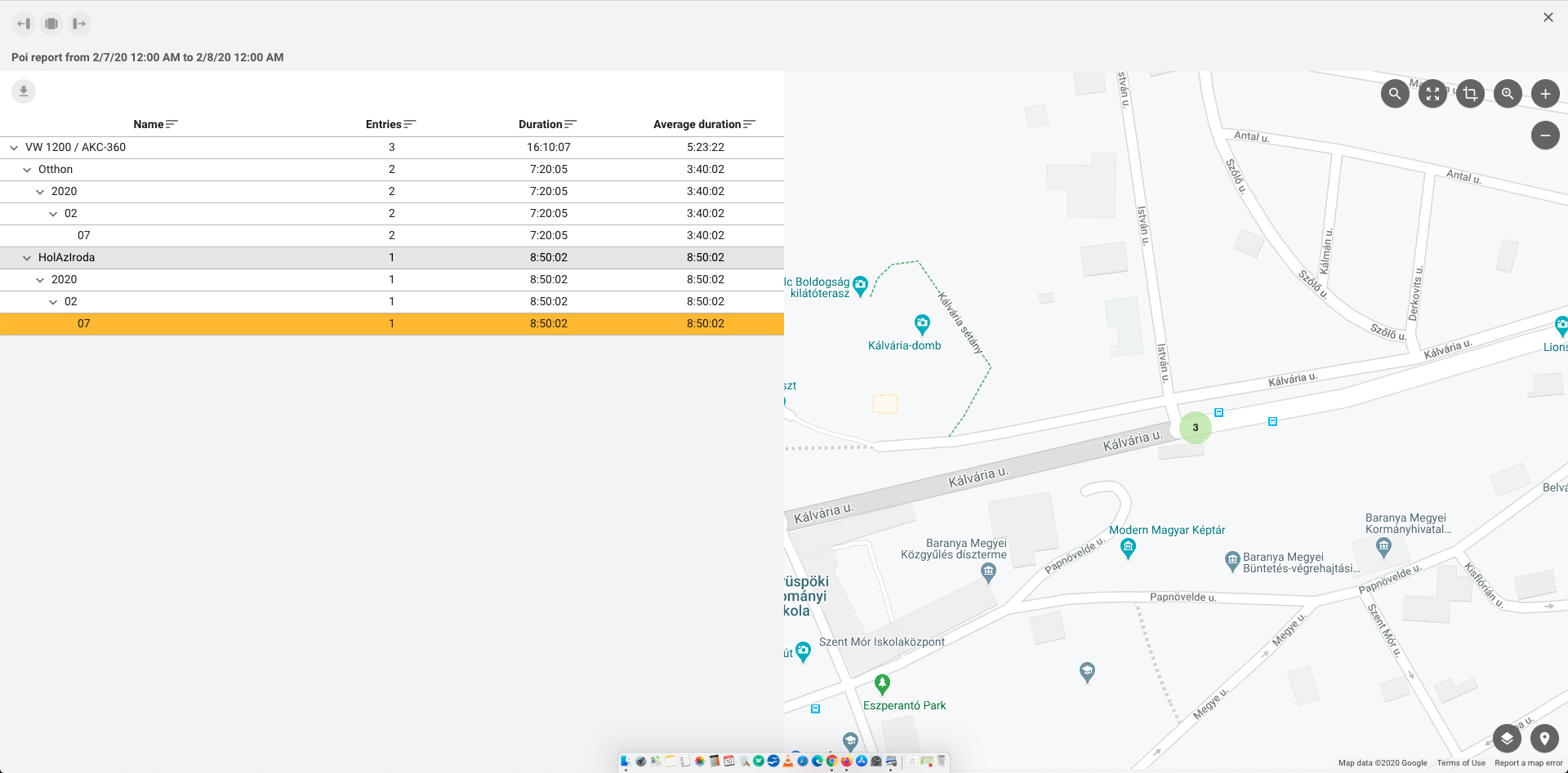 The result is displayed in a drop-down table, in wich he number of touches for each POI in the requested period is displayed per day. By clicking on a selected day in the table the entries appear on the map, marked with a blue pin.