Table of Contents
Special reports
Overview
The Special reports menu consists of those unique queries, which have been developed based on the specific needs of our existing clients, also adopting their experience gained from using the application.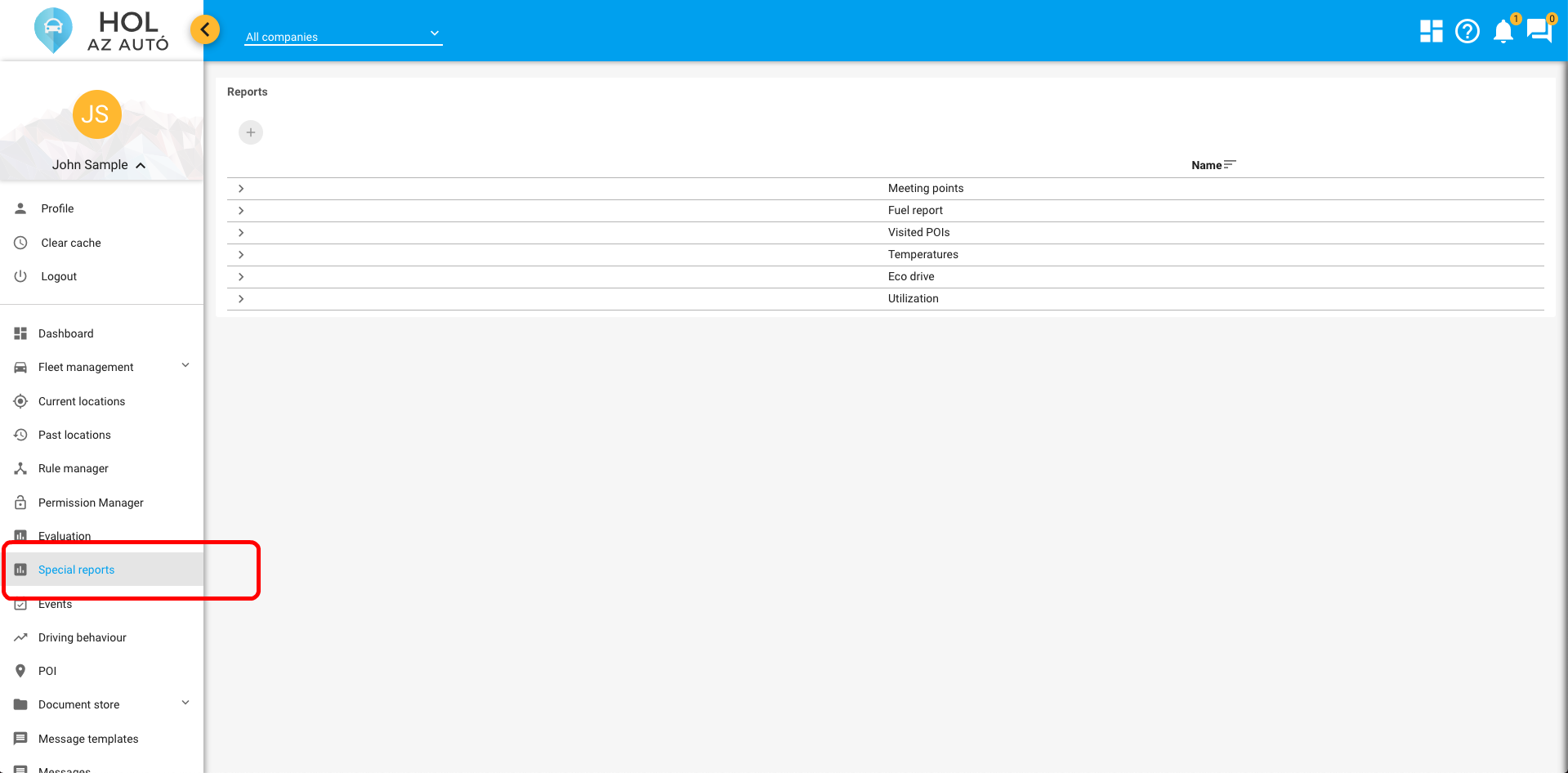 There are currently six query types in the module, providing information that most users consider important. The number of queries is constantly expanding, the currently the followings are available:
Temperature values

Visited POIs

Meeting points

Fuel consumption

EcoDrive

Utilization

Abroad report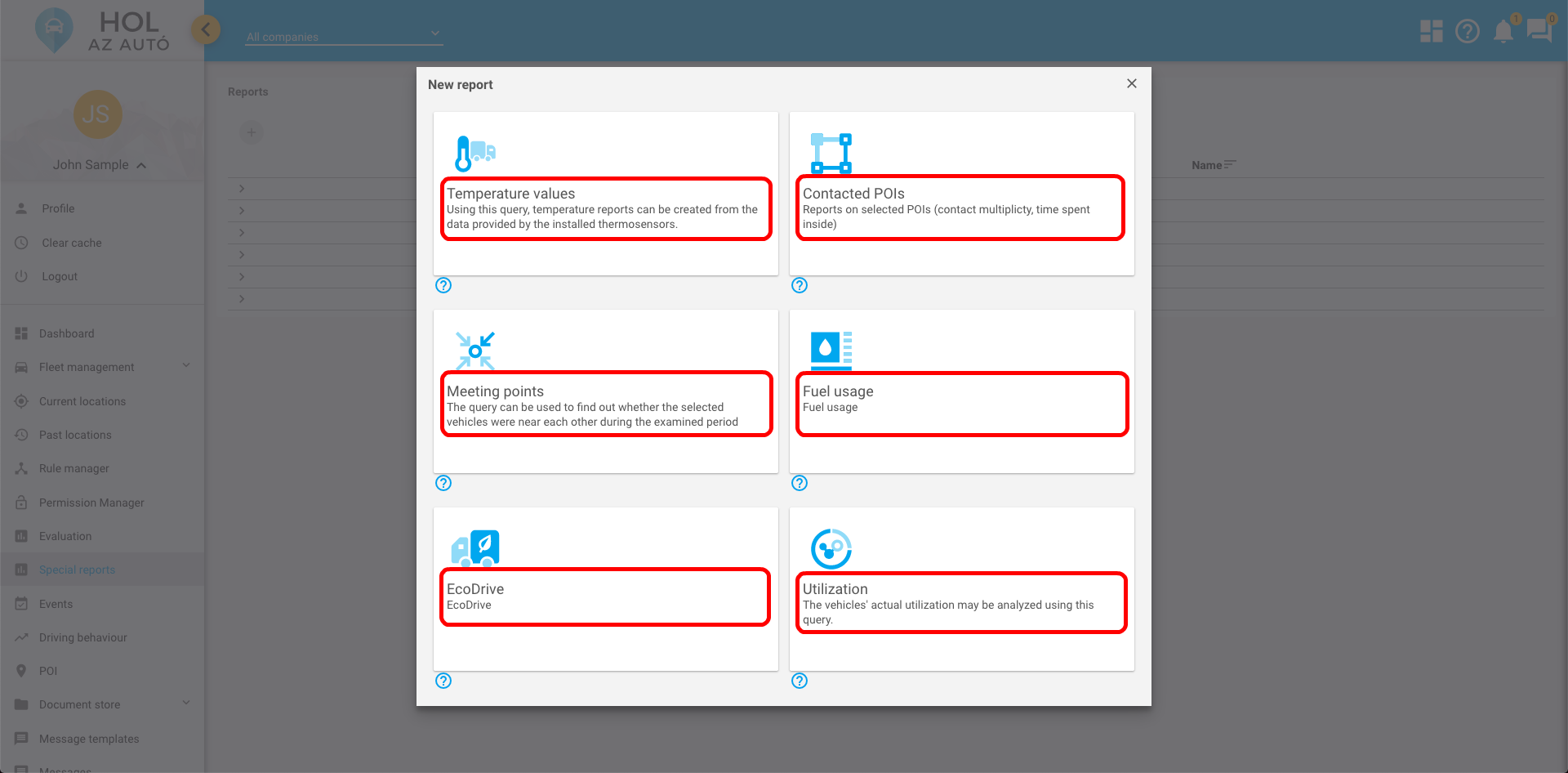 Our users may configure and run one-off queries, or save the frequently or regularly used configurations as a custom profile.
Configuring queries
Creating queries is easy, after defining the parameters needed to compose a report, you have two options:
by clicking the Run button, the query will run immediately, or

by clicking the Save button, a new query profile is created,
with the given name and parameters.
The profiles you create this way can be found in a drop-down under each query type, they can also be edited or modified later.
The querys' parameters, including the mandatory information, vary from report to report.
Displaying the result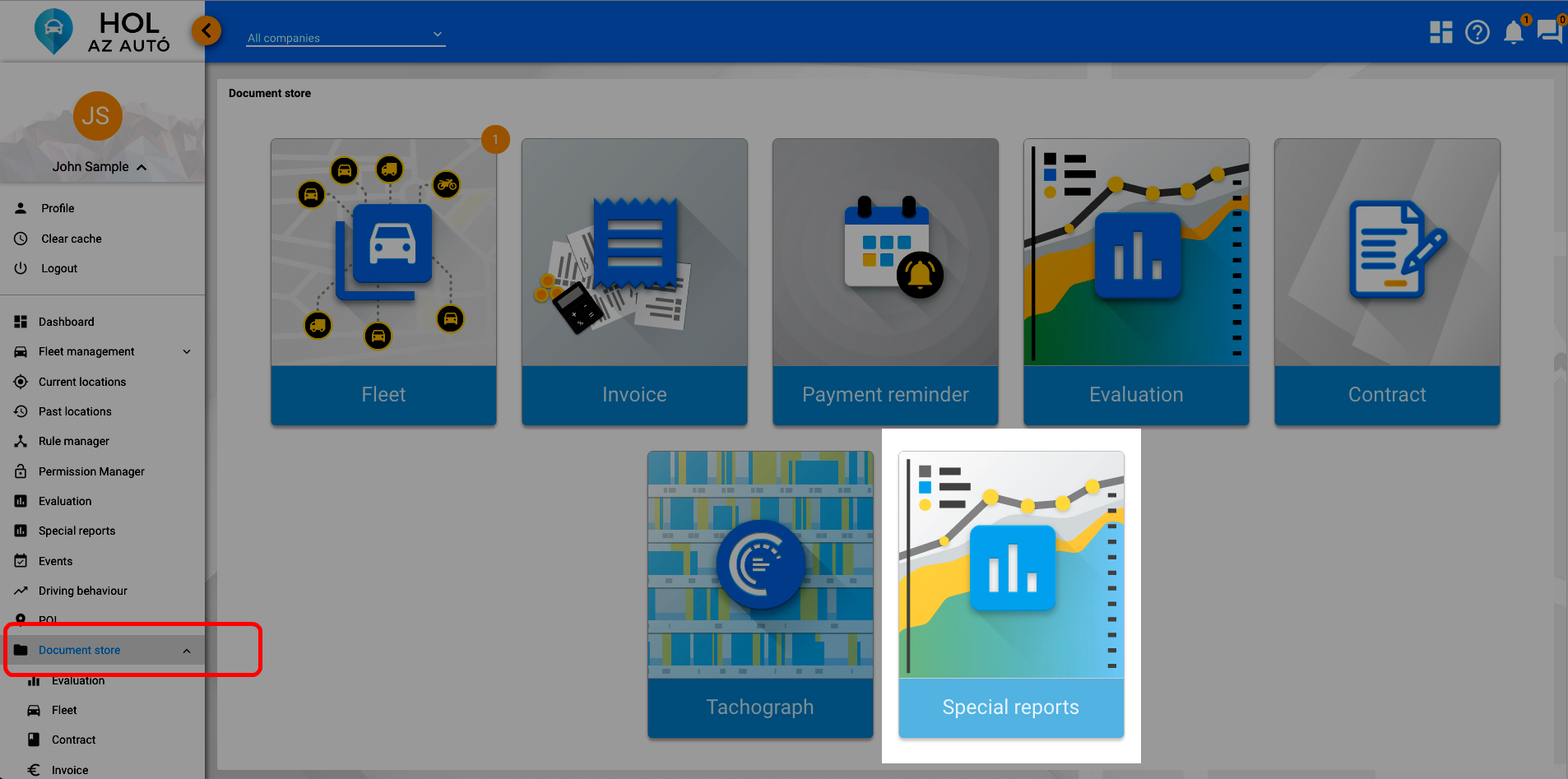 The queries' results are stored in the Custom Queries section of the Document store, and can be downloaded from there. Clicking the pin at the right end will display the result table and a map.
screenshot
The result's display is assisted by the already familiar drop-down table, detailing the data by vehicle per year / month / day breakdown. The user may click on either a specific section, or a period that spans multiple sections, the map will show the belonging route or position, in a given situation the event indicating pins too.
The control buttons in the upper left corner help to check any query type's result, by allowing to switch between the three display mode:
screenshot
screenshot
screenshot
Searching among values in the table is facilitated by the sorting function, by clicking the columns' headers.