Table of Contents
Startpage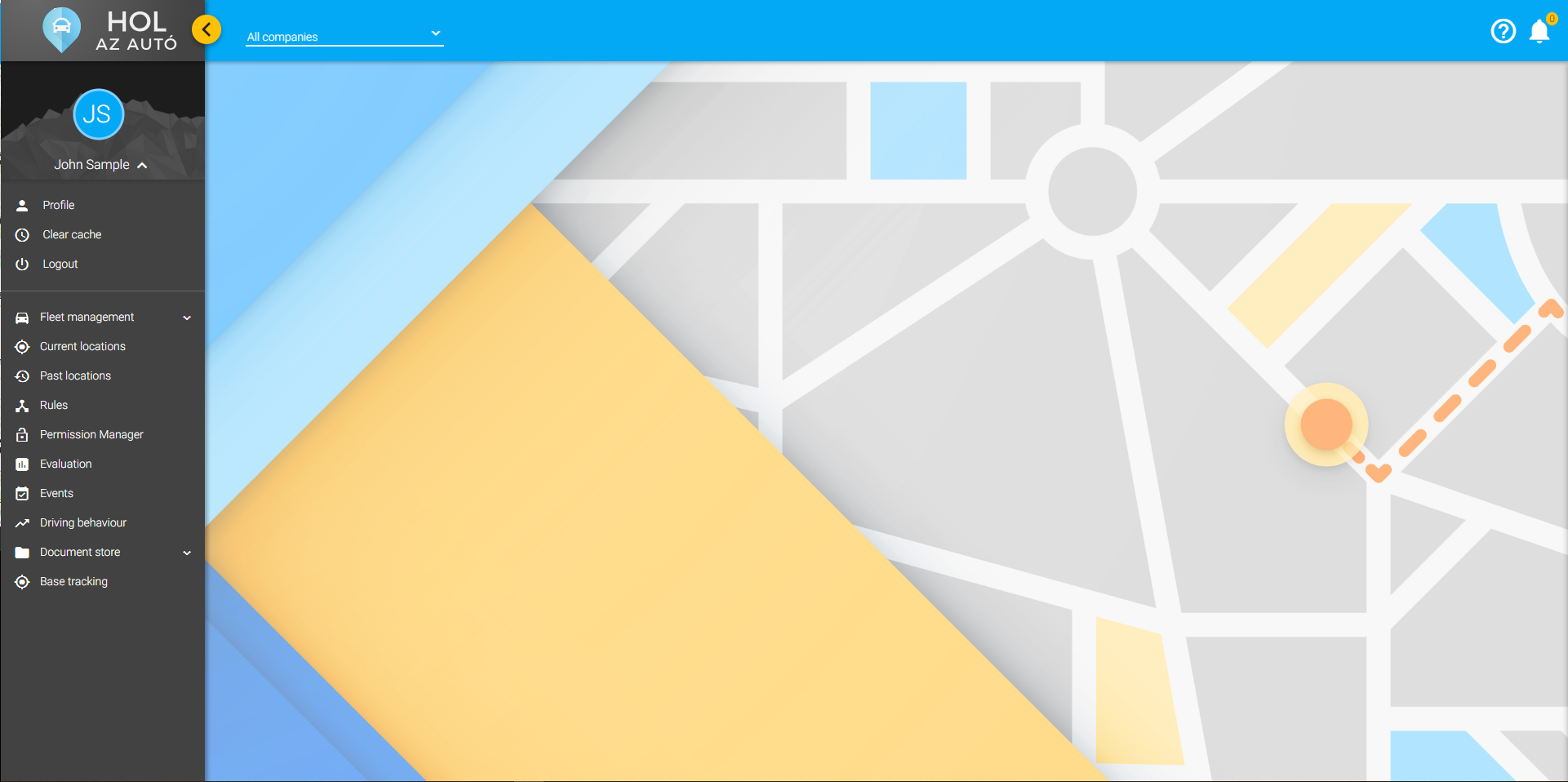 Having entered the credentials, the user arrives to the startpage. The logo, the company selector and the notifications are placed horizontally from left to right in the header. The main menu is situated vertically below the logo.
Logo
Whichever part of the application is being used, the startpage loads if you click on the logo. The main menu can be closed with the yellow arrow on the right side of the logo (the map interface can be increased this way, see on the screenshot), and you can reopen it the same way.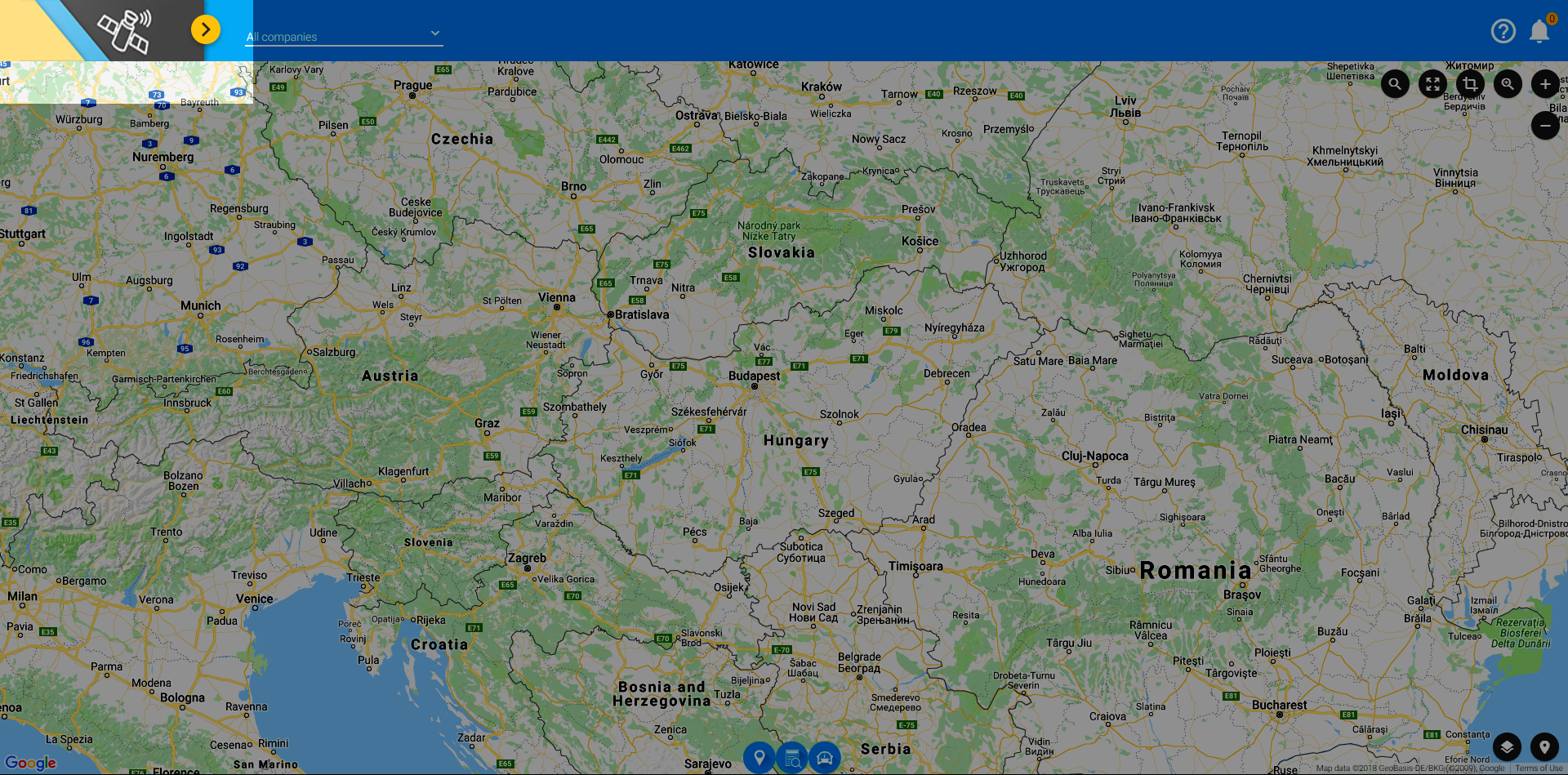 Company Selector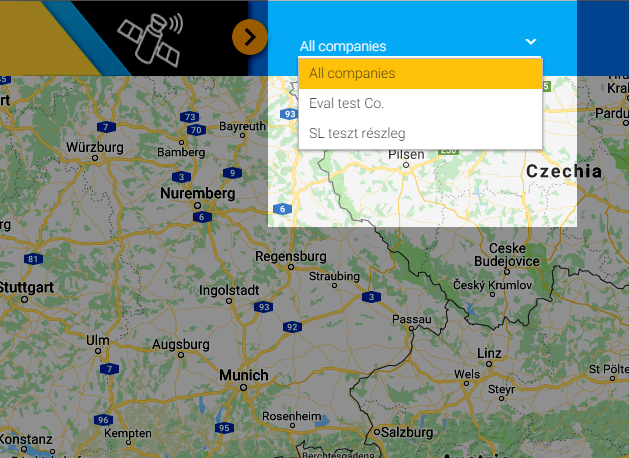 The next option to the right is the company selector. If more than one company belongs to you, you can choose the one which contains the device or vehicle you wish to analyze.
Payment reminder
In case of a missing monthly payment, the payment reminder appears in the header.

Notifications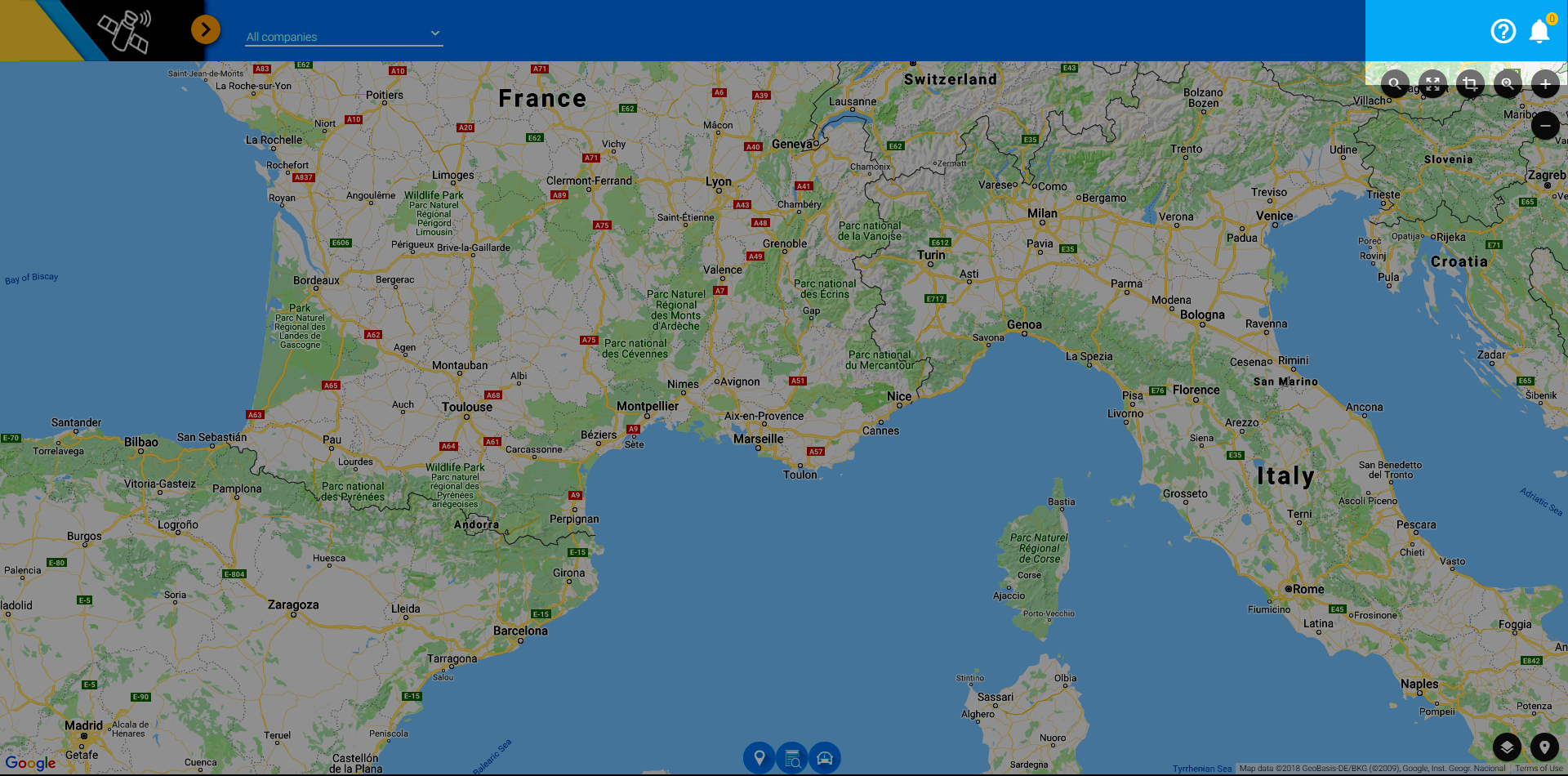 The bell icon is located at the far end of the header on the right, the alarms and notifications can be displayed by clicking on it. The digit next to the icon shows the number of the new notifications and alarms arrived. Alarms are triggered by the rulechains created in the rule manager, notifications arrive when the processing of an export (launched in Evaluiation or Events) reaches 100%, hence becomes downloadable. The alarms and notifications can be closed with or without a comment, the View icon gives the opportunity to navigate to the adequate menu point and scrutinize the details of a rulebreak or to download an export.
Help
The Help button, indicated with a question mark, is placed on the left of the bell icon. By clicking on it in any option, the corresponding chapter will open, making the search of the relevant information unnecessary.